¿Como agregar un servidor de minecraft a gametracker – gametracker minecraft?
Lo primero que debemos hacer es dirigirnos a server.properties en la linea enable-query dejamos en true (Activado)
Si no activamos esto gametracker no conectara a nuestro servidor.
Ir a la web de gametracker loguearse con su usuario o registrarse en caso de no tener,
Agregar el servidor de minecraft, ip, el puerto de juego y el query tienen que ser el mismo.

Te mostrara una ventana similar a esta: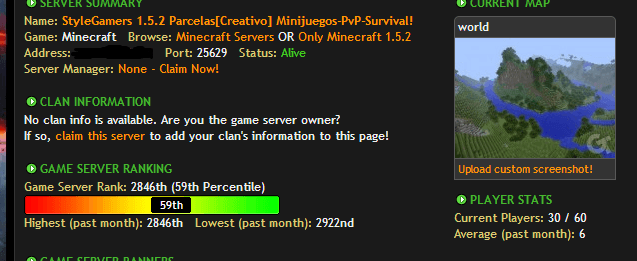 Pinchas en claim this server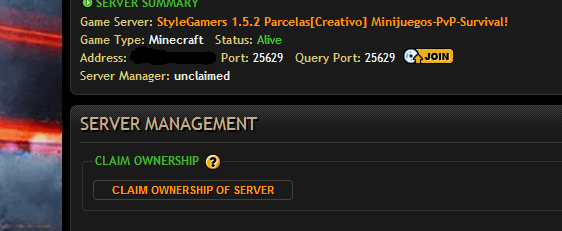 Te mostrara esta imagen donde tienes que pinchar en CLAIM OWNERSHIP OF SERVER para ser dueño del servidor
Te mostrara un mensaje indicando que tienes que colocar en el MOTD de tu server el siguiente mensaje,
GameTrackerClaimServer Solo colocas como nombre ese mensaje, apaga y enciendes el servidor
y repites el paso de OWNERSHIP OF SERVER
Luego de eso podras cambiar el pais del servidor y regresar el nombre al que tenias puesto
antes de colocar GameTrackerClaimServer
Con esto ya podrás tener tu servidor de Minecraft en Gametracker fácilmente en pocos pasos.